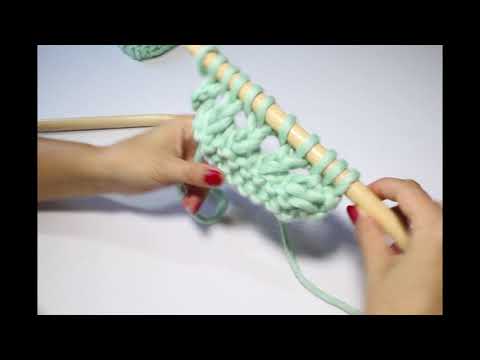 In the world of knitting there are many types of lace. Lace is often used to make garments lighter and more suitable for summer, but above all, it's used as a decorative design element. In this tutorial we'll teach you a basic lace stitch that will also serve as a basis for other types of lace.
Cast on an odd number of stitches and knit the first two rows.
Knit 2, yarn over
Knit 2 together. Working a yarn over followed by knit 2 together creates a decorative hole called an eyelet.
Repeat these two steps until there is one stitch left, knit the last stitch
Turn your work and knit all stitches, including the yarn overs. Remember that the yarn over counts as a stitch.
After finishing the row, repeat rows 3 and 4 as many times as you like until you reach the desired length.