HOW TO JOIN A NEW SKEIN OF YARN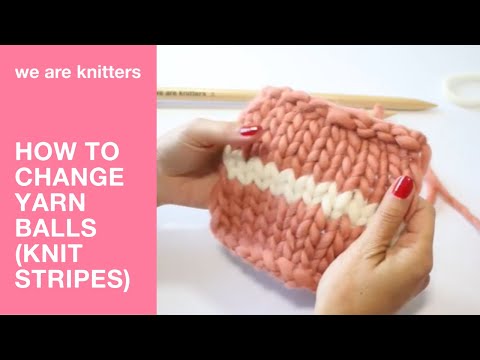 Almost all projects will require joining a new skein of yarn, either because you run out of yarn and want to join a new skein or because you need to change colors of yarn to make your garment. In this video we will show you how to add a new skein to your garment.
Place your working yarn behind the needle and hold it with your left index finger.
Coge la hebra del nuevo color. No te olvides de dejar unos centímetros de lana para poder rematarla después. Sujeta ambas hebras con el dedo de la mano izquierda.
Empieza a tejer la vuelta con el nuevo color o nuevo ovillo.Si los cambios de color tienen solo 2 vueltas de distancia, es mejor no cortar las hebras. Al rematar la prenda, quedará mucho más limpia.