{"event":"addToCart","ecommerce":{"currencyCode":"CAD","add":{"products":[{"name":"100% Wool Bubblegum","id":"WAK-WOO-I836-0","sku":"WAK-WOO-I836-0","entity_id":"10134","price":"30.00","brand":"We Are Knitters","category":"Skeins","subcategory":"Skeins","variant":"Bubblegum","color":"Bubblegum","material":"Wool","stock":"0","cost":"4.5713","margin":25.4287}]}}}
DESCRIPTION
Outstanding quality 100% peruvian wool yarn balls of 200 gr. per 80 m.
Gauge:
4 in = 6 Stitches
4 in = 8 Rows
We recommend knitting with 10 mm needles and larger.
It is super-soft and has a rare thickness. It will result in an extraordinary, characteristic, and unmistakable piece of clothing.
What can I knit with a 200 gr. wool yarn ball?
We are Knitters' yarn balls are bigger than average. This means you can knit a lot of things, for example, two beanies, a pair of gloves, or a snood, to name a few!
Our yarn is dyed in small batches. This means that from one lot to another there may be a slight difference in color. If you are unsure of the amount of yarn you will need to knit your project, we recommend that you add 1 or 2 more skeins to ensure that your entire project has the same tone.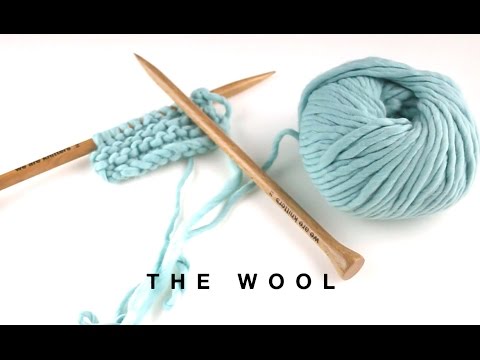 GUARANTEE
OUR SKEINS ARE MADE UP OF 100% NATURAL FIBERS, WITHOUT A SINGLE GRAM OF ACRYLIC. (read more about our products)
IF YOU ARE NOT SATISFIED WITH YOUR PURCHASE, YOU HAVE 14 DAYS FROM THE MOMENT YOU RECEIVE YOUR ORDER TO RETURN ANY ITEMS THAT YOU NO LONGER WANT. YOUR REFUND WILL BE PROCESSED IMMEDIATELY ONCE OUR WAREHOUSE HAS RECEIVED THE RETURNED PRODUCTS. (READ MORE)
THE WAK TEAM IS ALWAYS AVAILABLE TO CLARIFY ANY QUESTION OR CONCERN THAT YOU MAY HAVE. PLEASE WRITE TO US BY USING OUR HELP CENTER.

WE ARE A INTERNATIONAL! WE CAN HELP IN THE FOLLOWING LANGUAGES: SPANISH, ENGLISH, FRENCH, GERMAN.
SHIPMENT
CANADA
Standard shipping: $12.00 - 2-8 Business Days*. Free standard shipping for orders over $80.
* Once the order is shipped out from our warehouse.